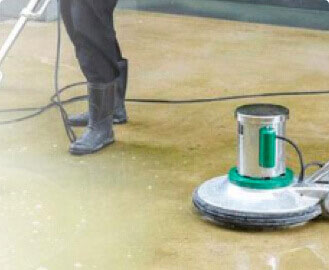 Commercial Carpet Cleaning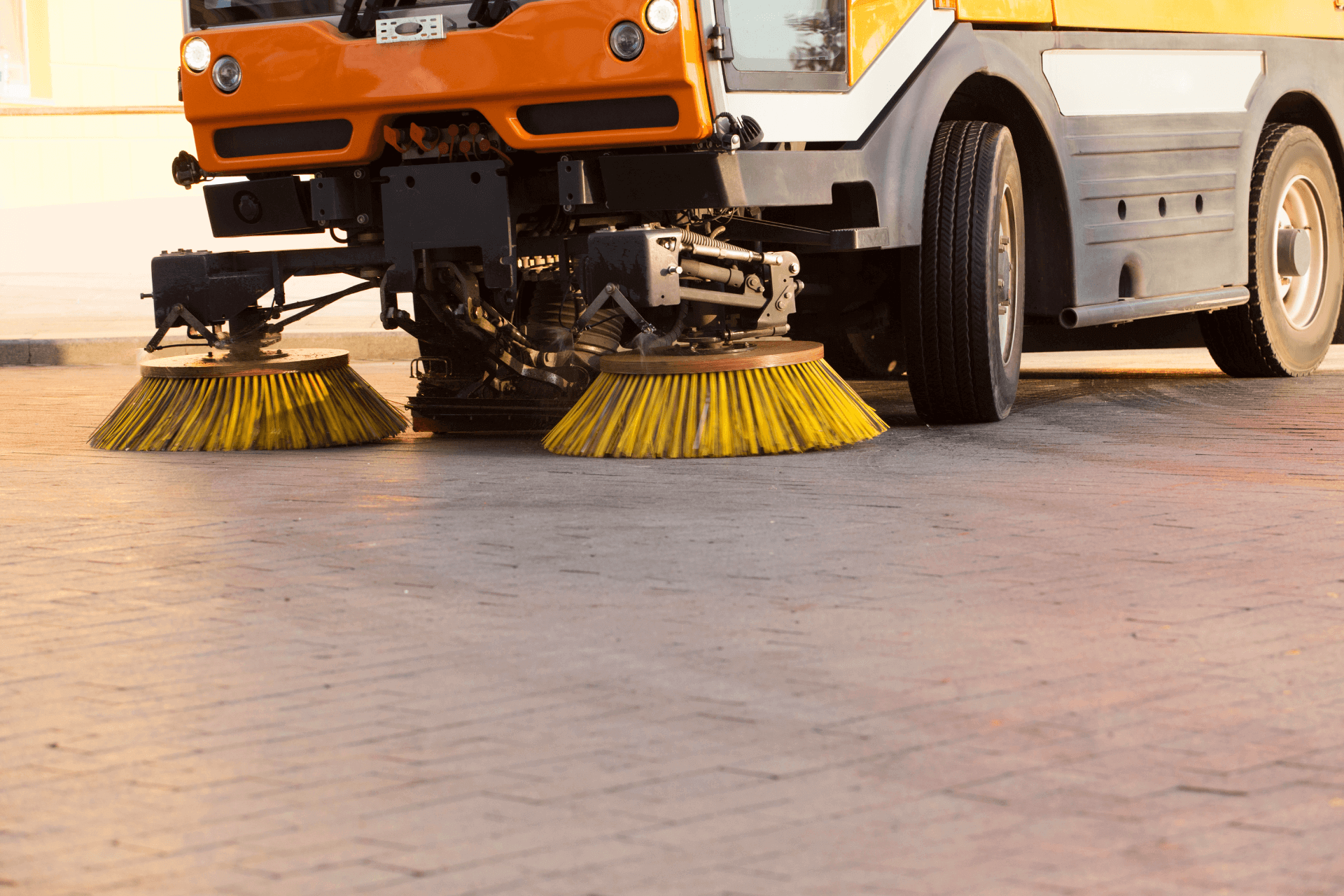 Commercial Carpet Cleaning Sydney NSW
Storm Internation offers tailored commercial carpet cleaning services to clients in various industries. You'll find our offices all over Australia, including Sydney, Melbourne, Brisbane, Perth, and territories including NT, NSW, TAS, WA, VIC, SA, QLD, and ACT. 
Wherever you need our commercial carpet cleaning service, you'll be able to count on us to shop up quickly and make your space shine again.
Our expert commercial carpet cleaners will leave your space spotless. No matter if it's a foul odour, a stubborn carpet stain, persistent dust, or ground-in dirt, we'll come in and bring your carpet or rug tile to its original state.
We know the importance of keeping your commercial space clean. It's the physical representation of your business. Every inch we touch will be stain-free and fresh for your employees and clients.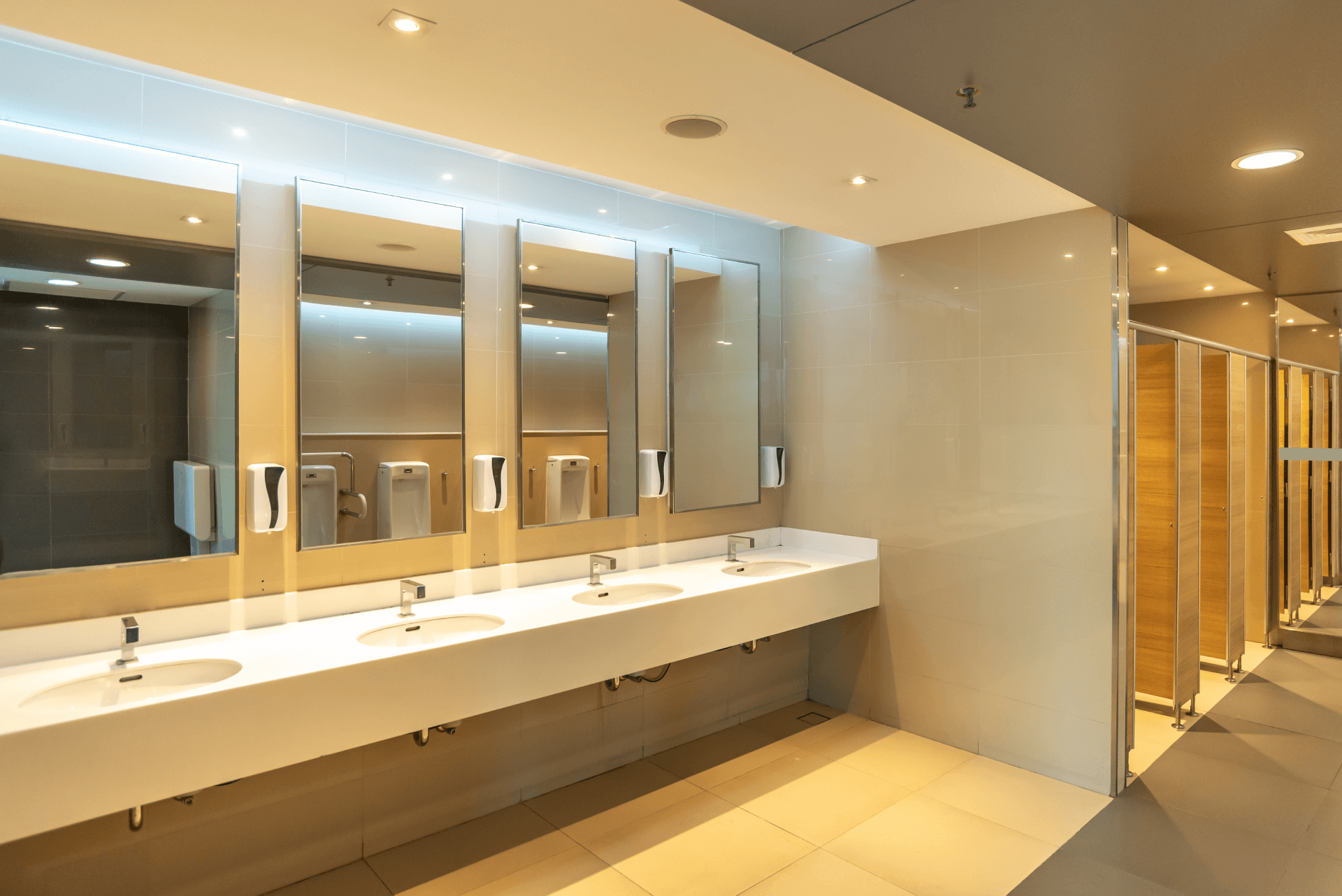 Storm International's Professional Carpet Cleaning Service
Every client has specific carpet cleaning needs. Before we make any suggestions, we'll first visit your premises and examine your cleaning needs. This procedure allows us to create the most effective carpet cleaning process.
After a quick visit to your premises, we'll know how many carpet cleaners we need, what cleaning equipment is necessary, as well as what cleaning solutions to use. You'll receive a quote for our services including all the costs.
Once that's out of the way, our professional carpet cleaners will visit your premises and remove any stains they come across. We can provide the following services for you:
Carpet steam cleaning

Upholstery cleaning

Grout cleaning

Stain removal

Deep cleaning

High-pressure

washing

Rug cleaning

Grime

cleaning

Regular cleaning

Leather cleaning
We offer many other services specifically tailored to meet your cleaning needs. That includes things such as flood damage repair, hard floor sweeping, and scrubbing. 
We're very thorough in the whole process, as we only believe that excellence can make a client happy. Storm International truly cares about your commercial premises, and every step we take serves to deliver impeccable results. 
Reach out to us to get a free quote, and our professional team will show up in no time.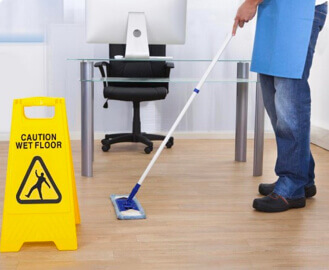 Why Use Professional Commercial Carpet Cleaning Service
Working with professional carpet cleaners is the only way to ensure that your working space will be free from any allergens such as dust mites. A professional carpet cleaning company such as Storm International deploys unique cleaning methods for the most optimal results.
Working with professionals brings several significant benefits:
Efficiency – Our

carpet cleaners

receive professional training and rely on the best

carpet cleaning machines

, such as professional

vacuum cleaners

. We value our client's time, and we want to leave the premises as soon as possible. We rely on our unique

cleaning methods

to ensure a short

downtime

. While we move quickly, we always deliver astonishing results as premises are fresh after we leave.

Reliability – We want our clients to have

peace of mind

when they're working with us. Storm International prides the reliability of its employees. We'll never run late with the schedule. More importantly, you'll see our professional cleaners perform great whenever they visit your premises. Respecting our word and meeting the pre-set cleaning schedule is something we take very seriously.

Quality of service – Storm International has a

satisfaction guarantee

, as we invest heavily in our professional staff. Once they finish cleaning your

commercial premises

, our vetted

carpet cleaners

will perform a quality check to ensure that everything is spotless.

Safe environment – We use eco-friendly products to care about sustainability. Once we're out of your premises, your staff can return to a completely safe environment. 

Value – Our affordable carpet cleaning services come with a lot of value. Storm International standards meet those proposed by the WHS. With us, you get the best of both worlds, meticulous service for a fair price.
If you're not convinced, reach out to us to experience how professionals handle carpet cleaning needs.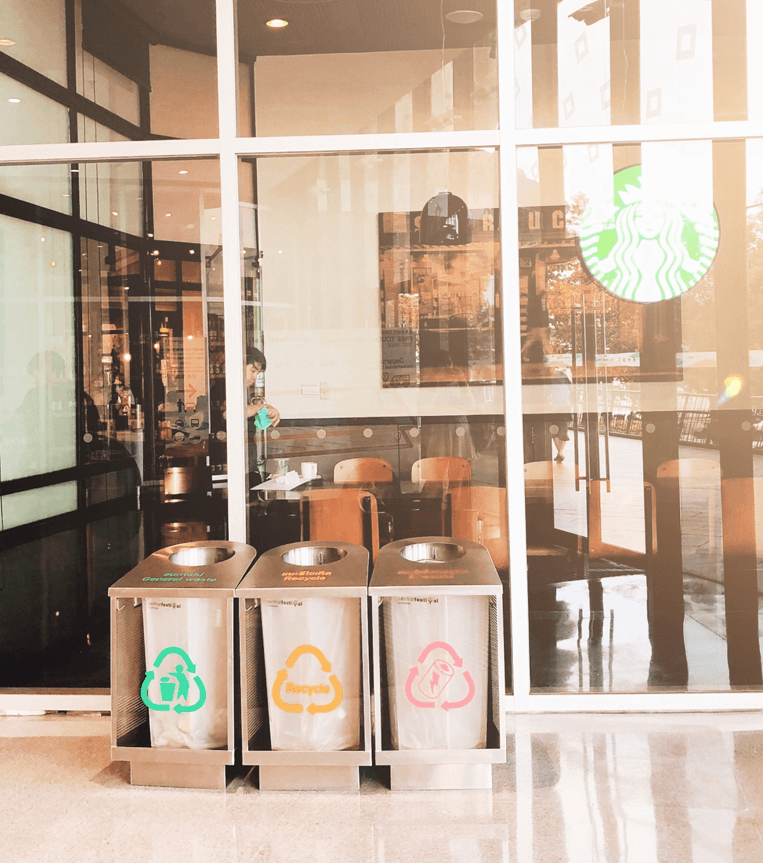 What Our Sydney Commercial Carpet Cleaning Services Cover
Over four decades of work, we've gathered enough experience to offer excellent carpet cleaning services repeatedly. Storm International's professional staff relies on top-of-the-line equipment such as a professional vacuuming extractor. 
Such carpet cleaning machines perform deep washing of carpet-covered surfaces, ensuring complete removal of all the carpet dirt.
Storm International offers carpet cleaning services in the following industries.
Childcare and daycare centres

Aged care facilities

Hotels

Schools

Commercial buildings

Offices

Real estate

Restaurants

Shops
Our professional cleaning methods, products, and equipment allow us to clean any surface with carpet or carpet tiles on top. We're used to handling different types of stains from various industries. Therefore, don't hesitate to reach out to us for a free quote.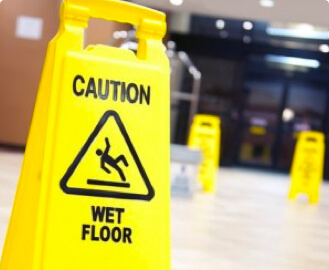 FAQ
How Much Does It Cost to Clean Carpet on a Commercial Property? 
Storm International offers its cleaning services to a wide range of commercial clients. Different types of commercial properties, such as childcare facilities, are much different from commercial buildings.
That's why stating an exact price is impossible. It's first necessary to look at the commercial property and determine the cleaning team size, the number of hours, required equipment, and products that will deliver the best results.
Therefore, please reach out to us for a free quote. We'll examine your property and get back to you with a cleaning plan and its cost.
How Much Does It Cost to Have a Carpet Professionally Cleaned for an Office?

As with commercial property, office carpet cleaning costs vary from one client to the other. We can provide you with a quote only after seeing your office, its size, and whether it was previously maintained. Poorly maintained spaces require more effort initially, including professional equipment such as a vacuuming extractor. All these factors will impact the costs figures due to a need for different equipment and products. Please reach out to us to get a free quote.

What Types of Commercial Carpet Cleaning Do We Offer?

Storm International offers various types of commercial carpet cleaning. Our experienced staff comes ready to approach every client's needs carefully. Whether you're a shop, restaurant, or hotel owner, you'll see that our services are unmatched. Over the four decades of our work, we've served thousands of happy clients with nothing but flawless cleaning services. There's no commercial property that we won't be able to restore to its former glory. Please reach out to us so our professional consultants can visit your premises and assess the best cleaning method for your property.

Is It Worth Getting Carpets Professionally Cleaned?

The short answer is — yes, it is. There's a multitude of reasons for this claim. Professional carpet cleaners come with plenty of experience under their belt. They know what the best cleaning practices for various types of premises are. Additionally, their professional equipment allows them to move fast and thoroughly clean your carpets. That's the best way to get rid of allergens such as dust mites. The cleaning equipment can reach all the carpet fibres and wash them extensively. We know that our client's peace of mind is most important. When you decide to hire Storm International, you know that we'll take care of every single inch of your carpet. Reach out to us to learn more about our range of carpet cleaning services in Sydney.