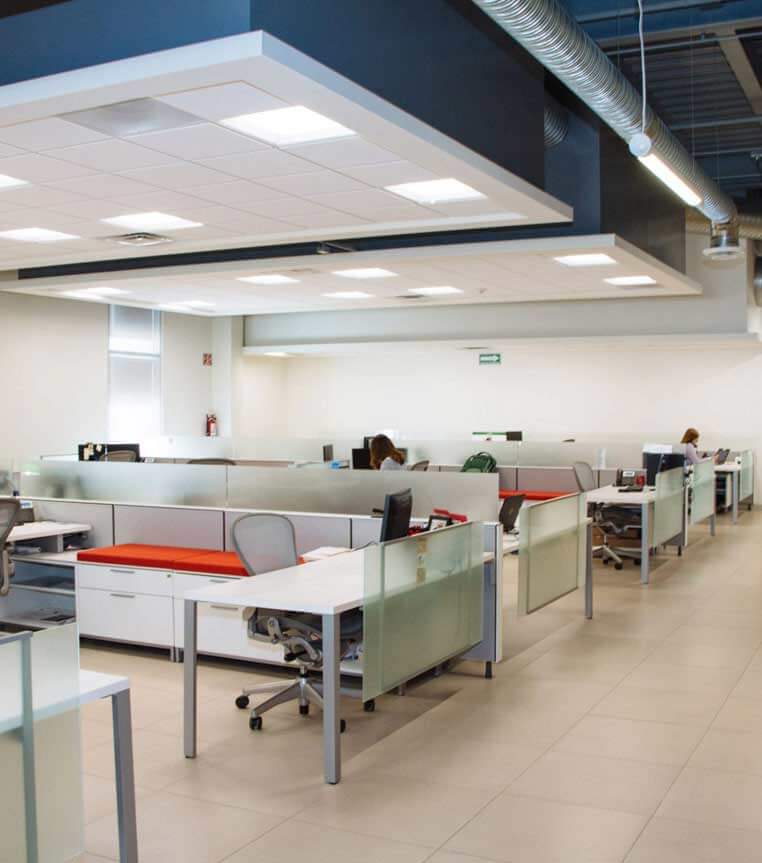 Office Cleaning Services
Storm International offers professional office cleaning services throughout Australia. High quality, attention to detail, and competitive rates are what make Storm International the nation's leading commercial office cleaners.
We offer customized cleaning solutions for any business, are trusted by thousands of businesses in Australia already, and will make sure your office always looks impeccable. Call us today to discuss your commercial office cleaning needs.
Complete Office Cleaning Service Solutions
At Storm International we handle all your cleaning needs. All our staff are highly trained to be able to provide a wide range of services to meet your specific needs. We provide a true tailored approach to suit your needs which includes frequency, days/times, cleaning scopes and any other requirements.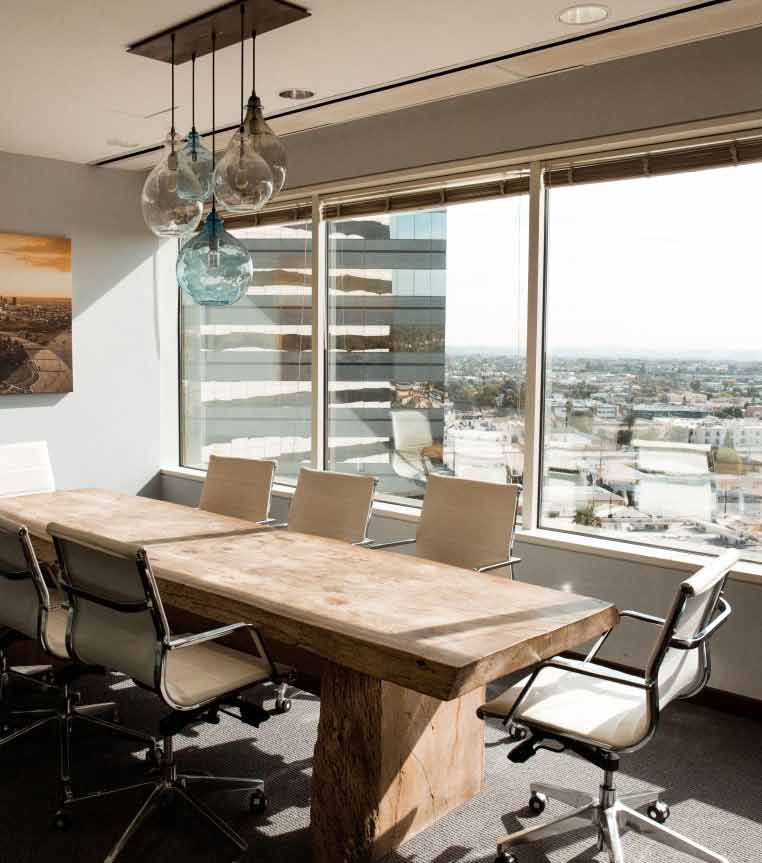 Environmentally Sustainable Practices
So many cleaning solutions today work well but are harsh on the environment. Cleaning chemicals can have a huge impact on the environment, and not in a positive way. As a cleaning company, we are aware of how cleaning can impact the environment, and how to minimize these negative impacts on the environment. We take environmentally sustainable cleaning precautions which include the use of eco-friendly cleaning chemicals wherever possible which do not compromise on cleanliness standards and quality.
High Standard Professional Cleaning Company
We are a professional cleaning company with a focus on going above and beyond what you might expect when you have the office cleaned, so you have nothing to worry about and will know the job is done right. Whether you're looking for daily cleaning to keep the office in good shape or regular services to deep clean areas that need it, our professional cleaners are ready and able to handle the task and make sure it's done right.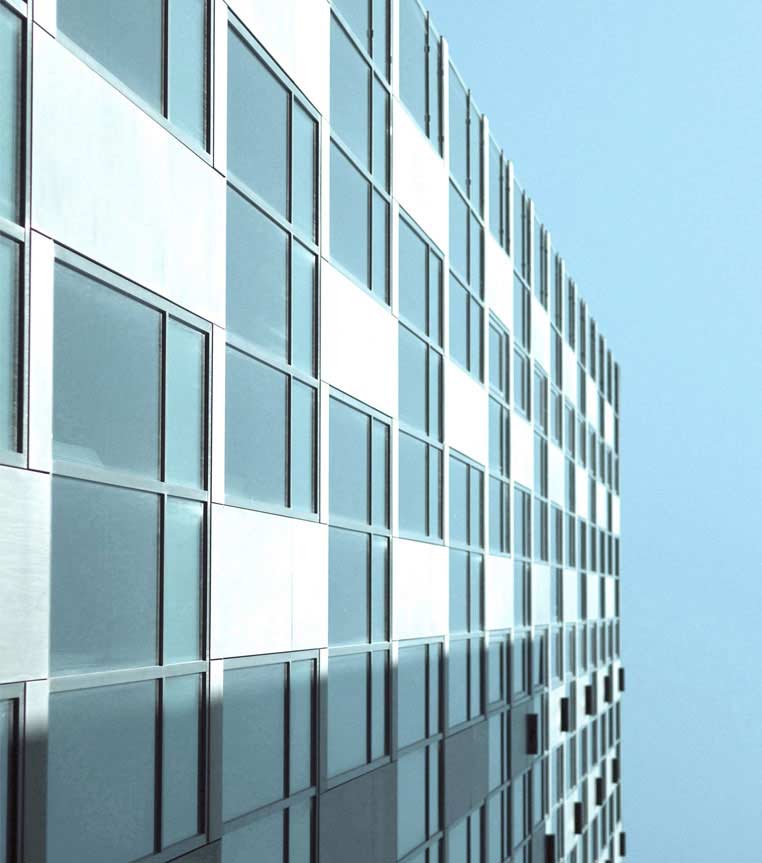 Commercial Cleaning & Sanitizing Services
Illness spreads fast in commercial settings due to people from various exposures mixing and being in close proximity to each other. However, proper cleaning and sanitisation can help prevent this and keep employees healthier. Our team understands how important it is to make sure everything is not only clean but sanitized as well. As we clean the different areas in your office, we sanitize, so germs are killed and there's less of a chance for diseases such as the flu spreading through the office. Sanitizing should be done in the bathrooms, at individual desks, and in all common areas to make sure the potential for anything to spread is kept to a minimum.
A Better Solution To Your Commercial Office Cleaning Needs
At Storm International, we want to make sure your office is thoroughly cleaned, without taking too much time or getting in the way of your business. That's why we offer customized solutions. A customized solution for each client allows us to target individual requests and needs, during requested time frames whilst exceeding expectations. We listen to our clients requests and make recommendations for them to consider, this allows us to work collaboratively to achieve the best outcomes and make maintenance and cleanliness of office spaces seamless.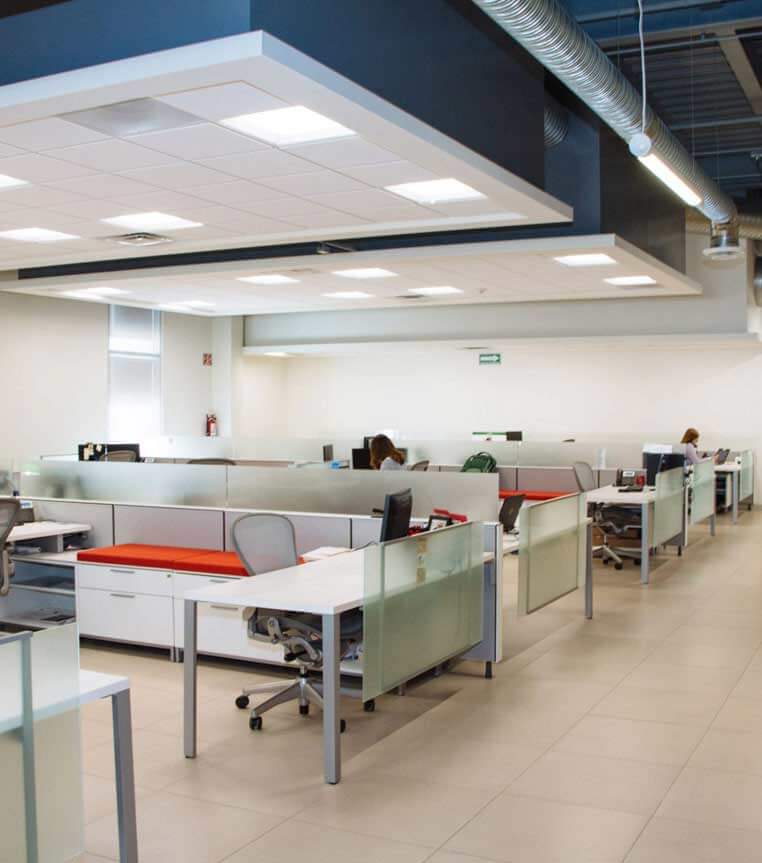 Maximize Disease Prevention and Quality with the Most Advanced Office Cleaning Technology in Australia
As mentioned, the spread of diseases in offices today is a concern. It's all too easy for diseases to spread when people are working in close contact with one another, and many illnesses can spread this way. When diseases spread through the office, even if it's kept clean, it leads to slower production as employees take sick leave to recover. Cleaning and sanitizing regularly can help reduce the potential for diseases to spread, and there is new technology designed to make this process easier. Utilising the latest in office cleaning technology, our team can make sure your office is cleaned and sanitized properly, so employees are less likely to get sick just because they were at work. Let us help you ensure employees don't have to worry about getting sick whenever they come into the office.
Increase The Lifespan of Your Office Equipment

Even when the rest of the building is clean, dust and debris will settle on the equipment used in the office. Computers, keyboards, and other equipment is going to collect the dust, which can harden and cause damage to these devices over time. Keeping them clean prevents this from happening, which extends their lifespan and is more economical for your company. Wiping down the equipment daily can help prevent an accumulation of dust and dirt, and can help prevent the spread of diseases through equipment that may be used by more than one person.

Improve Concentration and Productivity Throughout the Office

It's not easy to concentrate when there's bad odours throughout the office. Bad odours in the office tend to be a source of distraction, making it difficult to concentrate on anything else. Further, an accumulation of dust leads to sneezing and coughing, which decreases productivity in the office. With regular commercial office cleaning services, these issues diminish. The dust won't have a chance to accumulate before it's cleaned away and the bad odours will disappear once the office is thoroughly cleaned by our professional team here at Storm International. Employees will feel more comfortable at work, won't have to worry about what they're breathing in, and won't be distracted by layers of dust or the smell of something spilled on the carpet weeks ago.
Storm International Commercial & Office Cleaning Company
When you need a clean, sanitized office, Storm International is ready to get to work. We provide highly trained professionals who will clean the whole office to the highest of standards every time they clean your building. Whether you're looking for deep cleaning, regular cleaning or specialized cleaning we are here to provide you with top quality service.
What You Get

By working with Storm International, you get a team of dedicated cleaning professionals to create and follow a customized cleaning schedule for your office. Our cleaners will work with you to develop the right cleaning schedule, then work hard to make sure your office stays cleaned and is sanitized regularly to help prevent the spread of diseases. Our cleaning services provide many benefits, including enabling equipment to last longer, improving the look and smell of the office, and reducing the health risks common in offices..

How to Hire Us

Just click on the 'contact us' form. Our representatives are able to provide you further information you may require and assist you in setting up a consultation. We utilise this consultation process to ensure that our plan is tailored to suit you every need.

Why Storm International

We offer professional cleaning services that are designed to exceed your expectations. With a customized cleaning schedule paired with quality control measures, we can ensure that our service lives up to the Storm International standards. We provide clear, ongoing communication throughout the whole project to ensure that you are more than satisfied at all times. We always begin on time and provide consistent, professional cleaning services every time we clean your offices. We guarantee you'll be satisfied with the results.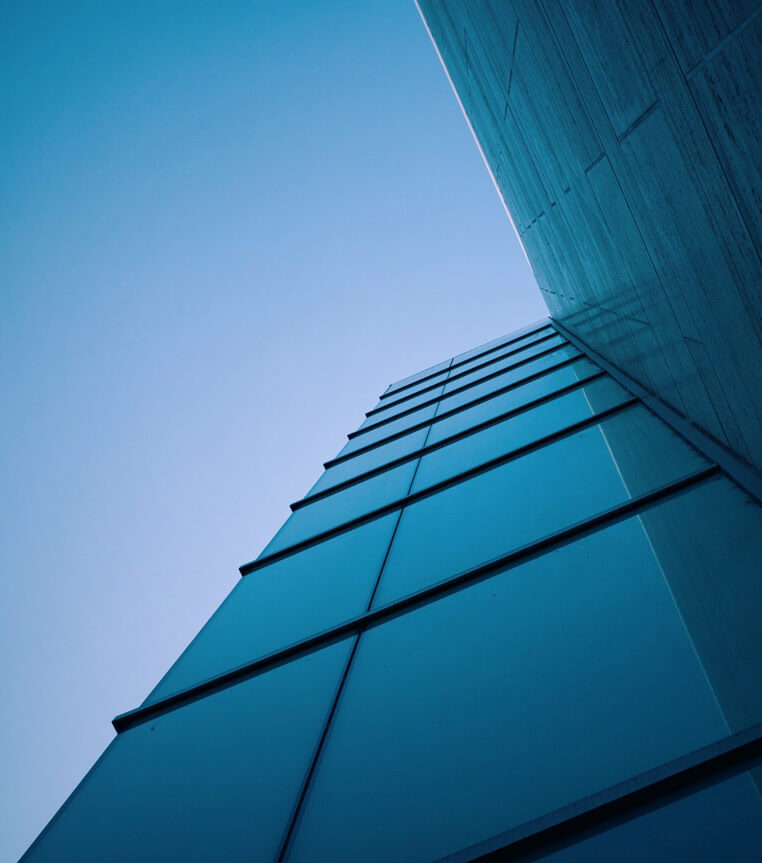 Our Commercial Cleaning Programs Are Trusted by Thousands of Businesses Throughout Australia
Storm International is a trusted commercial office cleaning company and we already have thousands of businesses we have helped. Companies throughout Australia appreciate the job we do to keep their offices clean and sanitized. To learn more about why we are one of Australia's top cleaning companies have a look at some of our reviews from existing clients.
How Much Does it Cost to Have an Office Cleaned?

The cost to have an office cleaned is going to vary based on the services needed, the size of the office, and more. Our team will work with you to develop a cleaning regimen that not only meets your needs but your budget as well. We offer a variety of different services and everything can be customized to match your business. If you do have concerns over the price of our services, let us know so we can work out a cleaning schedule that's going to fit your budget and your expectations. We offer highly competitive cleaning rates as well as customization, so it's possible to get the help you need without going over the budget.

What is Included in Office Cleaning?

The exact services provided for office cleaning can vary based on the layout and needs of the office. However, general cleaning tasks include cleaning lobbies and hallways, wiping down desks, counters, and other common areas, cleaning the flooring, steam cleaning the carpets, cleaning the windows, odour removal, and more. Cleaning services can also include sanitisation services to help prevent the spread of diseases and disinfect work areas. Our team can also wipe down equipment used in the office, extending its lifespan by removing dust and debris.

Who Provides the Supplies for Cleaning the Office?

In most cases, professional cleaning companies like Storm International provide all of the supplies for cleaning the office. This means we bring our own equipment and cleaning products, so you don't have to worry about what to buy or where to store it. We utilise the latest technology, so we always have the best equipment that's going to do a fantastic job cleaning your office and can use eco-friendly products when available to reduce the impact on the environment while still ensuring your office is thoroughly cleaned.

How Do Professionals Clean an Office?

Professionals clean the office by going through the cleaning schedule created with your needs in mind. We may start by cleaning the common areas, wiping down counters, desks, and other items, then work on cleaning the windows and floors. Sanitisation is done after common areas are cleaned, ensuring they are ready for use again. Each step of the cleaning process is done correctly by a trained professional, so nothing will be missed or overlooked.

What is Done During the Consultation Before Cleaning Begins?

At Storm International, we provide a consultation before we start cleaning your offices to make sure we understand your needs. Whether it's been a while since the office was professionally cleaned or you're looking for a new company that's going to do a better job, we want to make sure we understand what you need. We'll walk through the office with you, discussing what should be cleaned and how often it needs to be done. Then, we'll work with you to develop a cleaning schedule that meets your needs and the needs of the business, and that isn't going to get in the way of productivity. We'll also take this time to tell you more about what we offer and to answer any questions you might have about our services or how we can keep your building clean.

What Can be Done if Extra Services are Needed?

Occasionally, extra services may be needed, and we understand how important these extras might be. We'll work with you to create a plan to handle any of the extra services you might need. If you'd like a deep cleaning quarterly, for instance, we can schedule that and make sure it's done to your satisfaction. Then, we can provide regular cleaning services throughout the year to make sure everything stays clean.